Parlor
Finally rest
You can switch off especially well here. Or turn on Netflix. The freestanding cabinet element allows you to do both. And shields the views of the washbasin located in the room. Especially cozy.
Especially convenient because …
everything is under one roof here.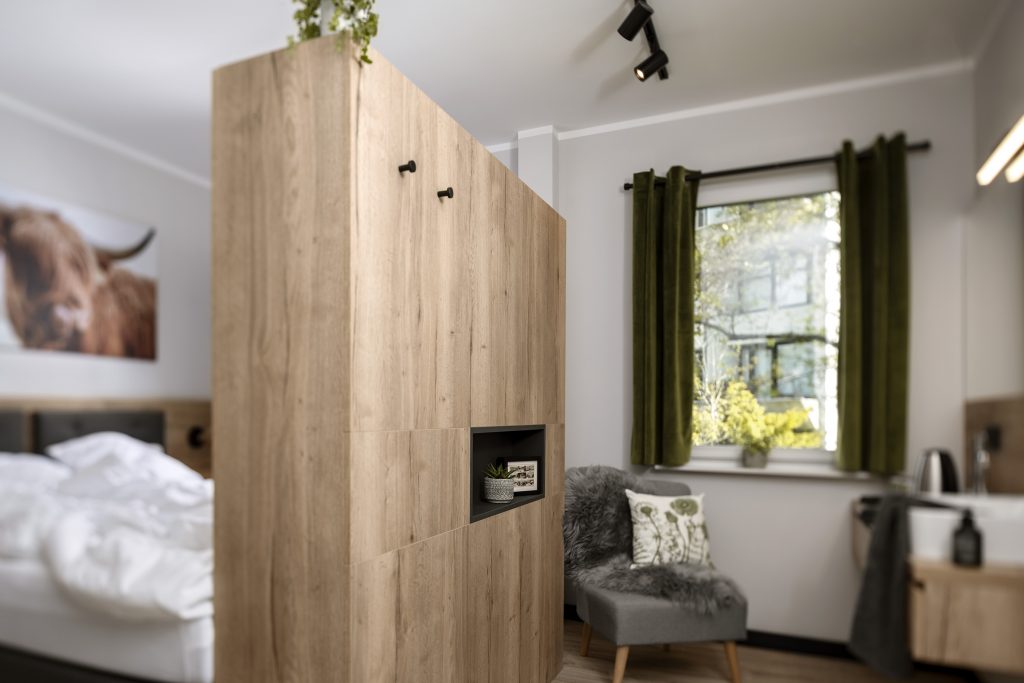 High standard in all hotel rooms
---
16 – 20
Square meters feel good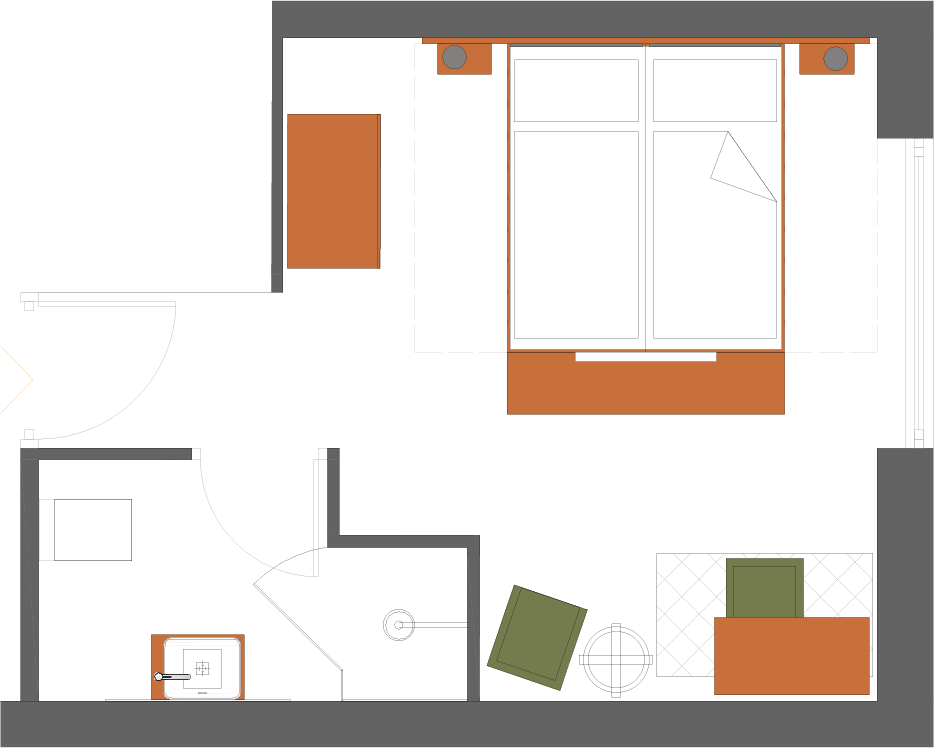 Come and stay with us.
---